The Los Angeles Football Club (LAFC) and BMO today announced a naming rights partnership. On January 19, 2023, the sports and entertainment icon in the Heart of L.A. will be re-named BMO Stadium. BMO Stadium will continue to host numerous top-level marquee concerts and events and serve as the home of the 2022 MLS Cup and Supporters' Shield Champions LAFC and the National Women's Soccer League's (NWSL) Angel City Football Club (ACFC).
BMO is the eighth largest bank in North America and this newly formed partnership supports the U.S. expansion pillar of BMO's North American growth strategy. BMO currently serves clients through over 500 branches, access to 42,000 ATMs, more than 5,000 employees, and digital banking services in all 50 U.S. states.
"Our partnership with BMO unites two organizations that share a vision and commitment to be leaders and forces for good in our community," LAFC Co-President & CBO Larry Freedman said. " BMO Stadium is the premier outdoor arena in the Heart of Los Angeles, having established itself as a world-class sports and entertainment venue that hosts iconic concerts, events and top-level soccer. We are excited to begin our partnership with BMO, and to welcome our fans, supporters and the people of the city of Los Angeles to BMO Stadium."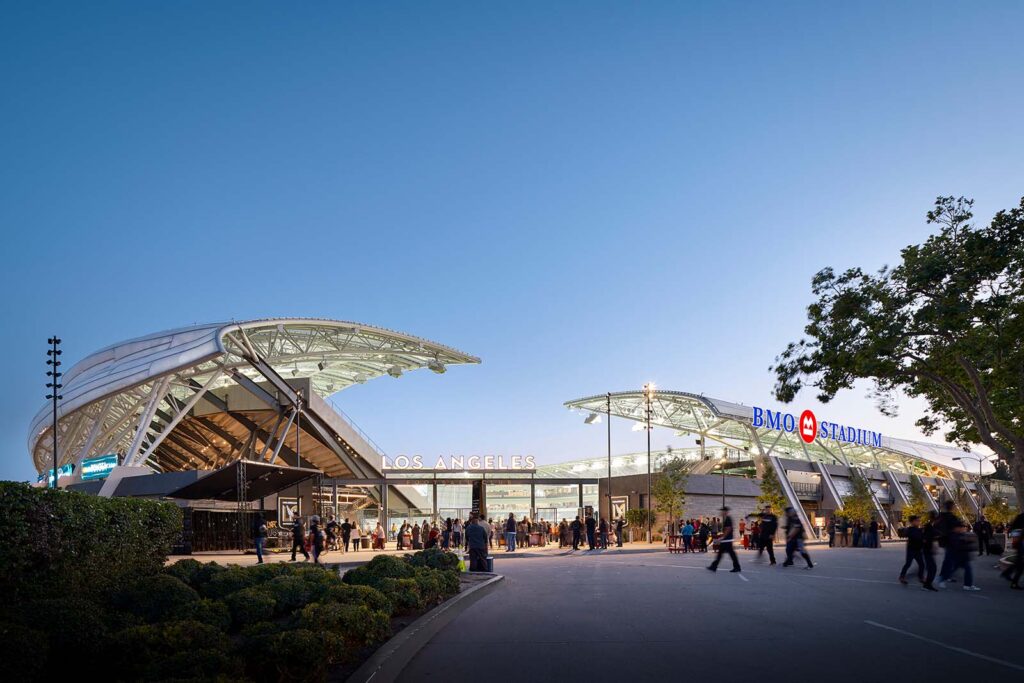 The building opened in 2018 with the debut of Major League Soccer's LAFC. The first open-air stadium built in the city of Los Angeles since 1962, BMO Stadium has hosted major events such as the 2021 MLS All-Star Game, the 2022 MLS Cup, and numerous high-profile sold-out concerts and festivals featuring The Killers, Imagine Dragons, BLACKPINK, Twice, Santana, Guns N' Roses, Armin Van Buren, Rufus Du Sol, Kygo, Maroon 5 , Iron Maiden and System of a Down and many others.
BMO Stadium is also home to ACFC, which made its NWSL debut last season. ACFC led the NWSL in attendance in 2022, averaging more than 19,000 fans per game for its inaugural season. ACFC is led by the largest women-led ownership group in professional sport aligning with BMO's long-standing commitment to equity in sport.
BMO will be supporting the Los Angeles community throughout the season as the Exclusive and Official Bank of LAFC. BMO's support will help LAFC continue to deliver a world-class experience and engage with new fans and audiences, reaching beyond both borders and boundaries.
"BMO is thrilled to forge this partnership with LAFC," said Cameron Fowler, Chief Strategy and Operations Officer, BMO. "Through BMO Stadium, we will share our passion for soccer and commitment to the Los Angeles community while bringing to life our Purpose, to Boldly Grow the Good in business and life. We look forward to supporting LAFC and its fans this season and beyond."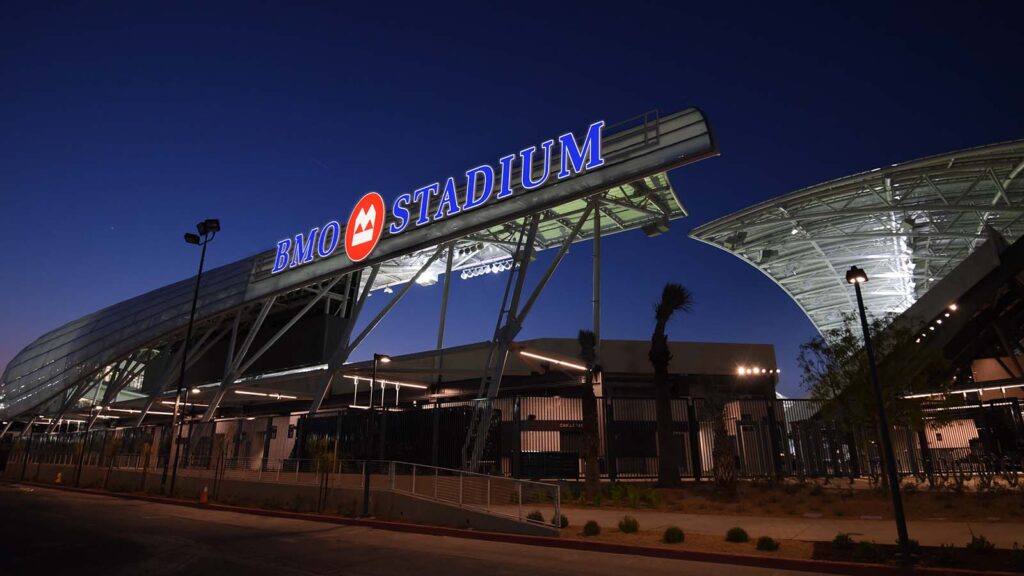 ###
About BMO
Serving customers for 200 years and counting, BMO is a highly diversified financial services provider – the 8th largest bank, by assets, in North America. With total assets of C$1.14 trillion as of October 31, 2022, and a team of diverse and highly engaged employees, BMO provides a broad range of personal and commercial banking, wealth management and investment banking products and services to 12 million customers and conducts business through three operating groups: Personal and Commercial Banking, BMO Wealth Management and BMO Capital Markets.
About Los Angeles Football Club (LAFC)
The Los Angeles Football Club (LAFC) is a Major League Soccer (MLS) club serving the greater Los Angeles area. The 2022 MLS Cup winners, LAFC is dedicated to building a world-class soccer club that represents the diversity of Los Angeles and is committed to delivering an unrivaled experience for fans. LAFC's ownership group is composed of local leaders and innovators of industry with intellectual capital, financial prowess, operations expertise and success in the fields of entertainment, sports, technology and media.